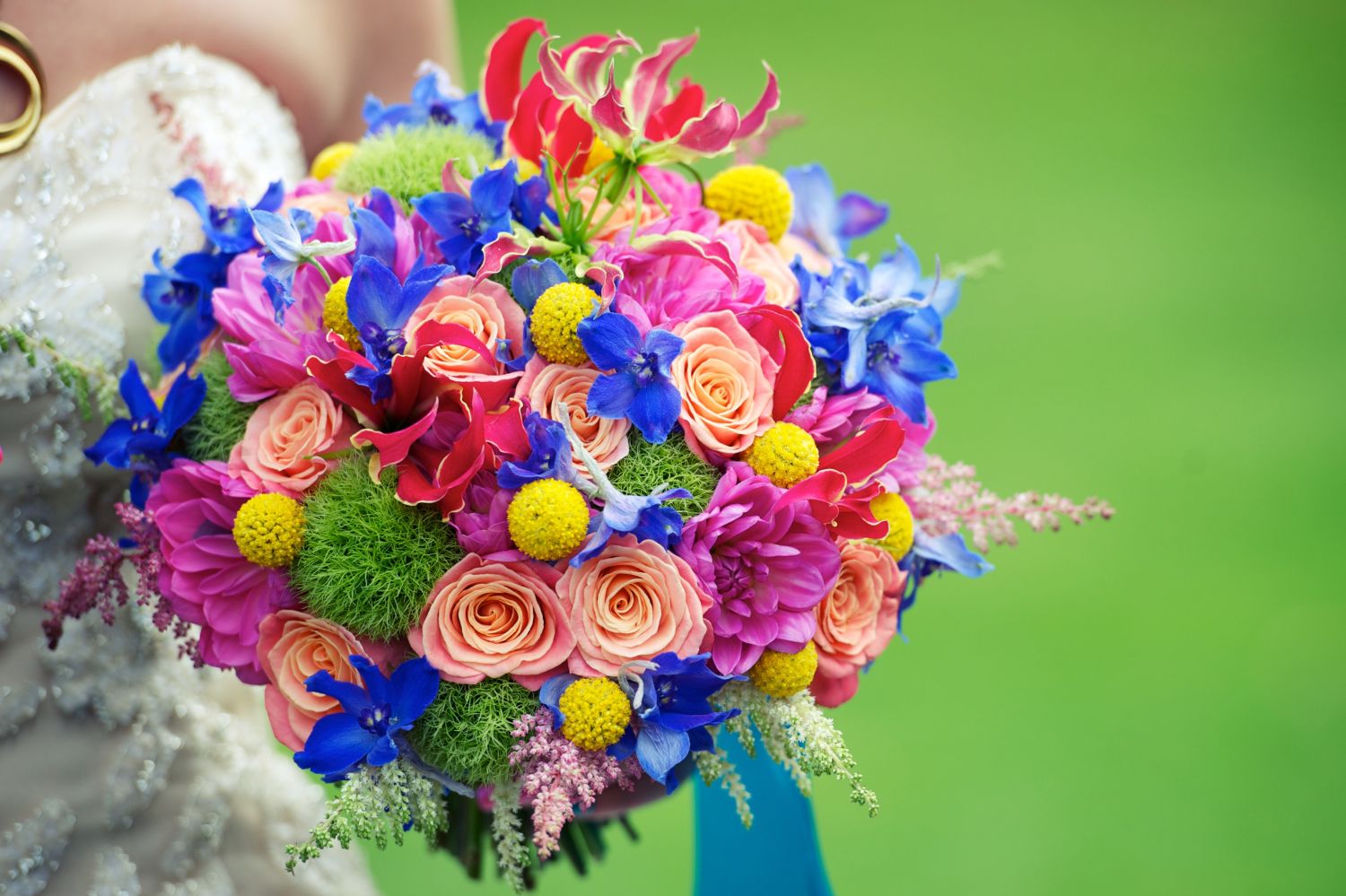 We were delighted to provide the wedding flowers at Tissington Church.
When we first met with Vicki, we clicked straight away and Vicki shared the same excitement as us for wedding flowers! Vicki had fabulous ideas,and from the start, knew she wanted vibrancy and colour within her wedding flowers, we knew it was going to be a very beautiful wedding.
We discussed the use of bright and vibrant flowers, particularly to compliment Vicki's gorgeous pink hair! The flowers used included coral "Miss Piggy" Roses, pink Hydrangeas, bright blue Delphiniums to compliment the bridesmaid dresses, yellow craspedia, amazing pink Gloriosa Lilies, green Dianthus with minimal ivory and pink Astilbe to soften.
We were thrilled when Vicki decided to decorate the archway at Bentley Brook with the same vibrant flowers as used to decorate the rest of the venue. We also filled huge milk churns for Tissington Church, which were then moved over to Bentley Brook after the ceremony.
Milk churns were also filled with the same flowers to decorate the tables at the venue, as well as the Grooms bikers helmet and boots!
Vicki's fabulous Jimmy Choo shoes really added to the gorgeous colour, picture below!
Thank you to Becki at Red Square photography for the fabulous images.